So, Cidade do Diabo 1 is finally published!!


Cidade do Diabo 1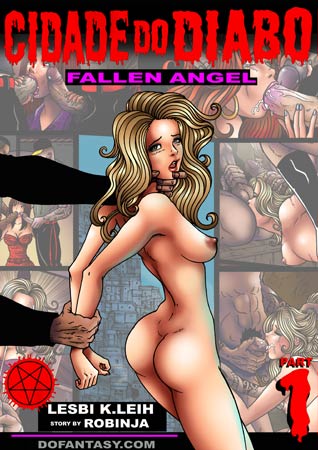 This is my second comic series (after Bad Lieutenant with Arieta) and first time collaborating with Lesbi K Leih. I really really enjoyed working with LKL and had lots of correspondence back and forth as the comic was sketched, inked and coloured. I also collaborated with Otherguy on the editing and lettering and it was a pleasure as always to work with him.
As I wrote in an earlier post today I was surprised and excited to learn that LKL has sketched out all of the sequel already and has managed to fit the remainder of my original script into the standard comic length. I had feared it would take three instalments to complete but apparently not! I hope that the comic is well received as I have plotted out quite a lot more beyond this script and would love for it to continue further.
There are many similar themes with the Bad Lieutenant series so if you like those you'll probably like this but it's got (I hope!) quite a different flavour and this is very evident in the artwork. LKL's art is vibrant, expressive and colourful even in the darker areas - there's one scene in a dark pedestrian underpass (that leads tantalisingly to a beach) and the colour really pops.
The comic is set in Rio de Janeiro and in particular in a (fictitious) favela high in the hills overlooking the city. I've always been fascinated by Brazilian favelas (and in fact I have one particular character mocked for expressing such a fascination even though she's pretty much exactly how I'd probably be!). We follow several characters and their interactions with a notorious gang led by a charismatic boss. We see these characters at different stages of their involvement. Some we get to see involved in the action right away, for others they are introduced but their real tribulations await...