Erenisch wrote: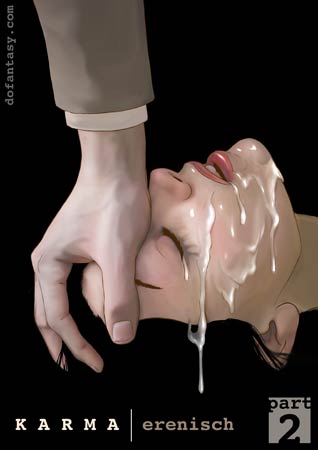 AVAILABLE NOW!
http://www.dofantasy.com/english/USAFC465Karma2.htm
-------------------------
Keywords:
M/f, MMM/f, MMM/fff, F/f, mass slavery, training, bondage, submission, discipline, r@pe, gangbang, orgy, petgirl, kidnapping, revenge, switching, blackmail, forced orgasm, edging, etc

Karma part II
is a direct sequel to
Karma
. It takes place a couple weeks after the end of the first episode.
Cathy
and
Anna
are the lead female characters, accompanied by a large number of new girls. This is the first story that entirely takes place outside of Pussiana. We will follow Zalupatsin and his gang back in their homeland, Sukoneryahska. It works fine as a single shot story, but reading Karma is recommended.
This story is one of my favorites. I really enjoyed making it, especially writing the dialogue. I hope you'll like it too.
-----------------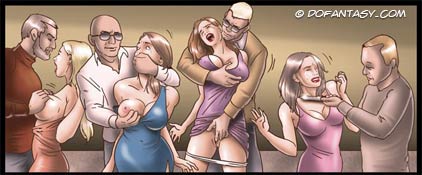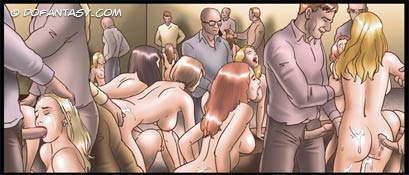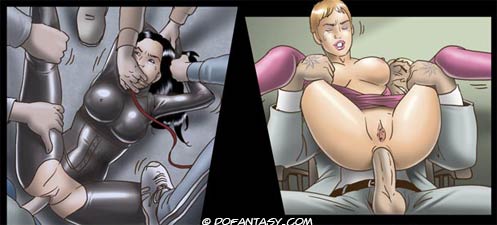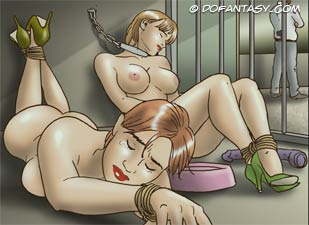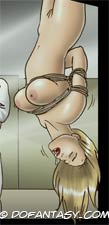 (Edit - 20 October)--------------
Some more images from
Karma part 2
...
Hello. I simply love your amazing erotic comics.
Hope especially that Maggie and Peter can get married one day

But I have a few questions.
I LOVE your petgirls. -Erenic-Sluts-In-Training-1-The-Kennels is still my favorite and a masterpiece in petplay.
My favorite scene was page 34 where we see the girls being sold as pets in an animal shop.
I loved their creative (appropriate) names like races.
golden reliever.
southern slutty tail.
asian cum poodle
alpine cock sucker
chocolate fuck hound
dalmatian fuck hound
Northern Fuck hound = Miss Yummycunt

Fantasisk.
But for a long time I have missed more petplay with petgirls in your stories. (HOUSEBREAKING and Karma Part 2 were masterpieces, but I was still sad that we did not see more of Sassytramp's transformation into a bitch.
Hope to see Maggie and Peter again together (They are so sweet)
And looking forward to seeing how Anna and her friend will be treated under their new mistress.
But hope there will be more petplay in the future.
PS ::: Can not you just invent some more dog breed names for me?
I collect them and was a little sad that I could not read what the 4 other girls in the cages on page 34 in The Kennel, called as a race.
You know the brand top and the black-haired to the left and the two with silver-colored gloves in the picture to the right.
And I would like to know what you want to call their breeds.
PS: Hope to see The Dalmantin Fuckhound and her new lesbian owner. That would be amazing.